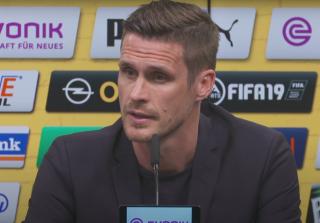 It's most definitely "Hunting Season" in the German Bundesliga. Yes, it's that special time time of year. The teams on the cusp of Europe know that they must must play catch up in the table if they are to realize their European dreams next season.
Players from Borussia Mönchengladbach, Bayer 04 Leverkusen, and Borussia Dortmund all used the "hunting" metaphor in their round 31 post-match interviews. 
Matters will be obviously be decided on the pitch, BVB and VfL administrators got in on the fun whilst doing the Sunday media rounds.