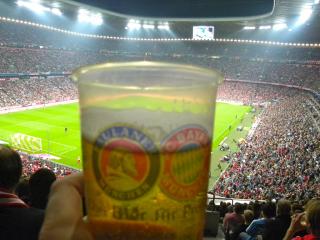 A great deal of the press Karl-Heinz Rummenigge received after Bayern's title win on Saturday concerned Hansi Flick's future and his inevitable weigh-in on the dispute between DFB bigwigs Dr. Rainer Koch and Fritz Keller. 
Almost lost among all of this was the Bayern CEO's expressed hope that the Allianz Arena might welcome some fans back for the season finale on May 22nd. 
Is this another vapid oath of false hope? Very likely, but there are a few reasons to think otherwise. We'll examine the facts.