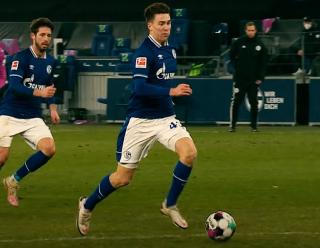 The 2020/21 Bundesliga's penultimate round brings with it the the second-to-last edition of Tactics Talk. Just as is the case with our deep-scout column on US internationals in Germany, we've only one more edition of this column after this one.
Many questions were answered on this matchday. The race for the top four officially ends. Dortmund and Wolfsburg join Leipzig and Bayern as the four cities which will be hosting Champions' League football next year. Frankfurt and Leverkusen are also confirmed as the Europa League cities.
Union Berlin and Borussia Mönchengladbach contest the final qualification slot for the new UEFA Conference league. Bremen, Bielfeld, and Köln remain the only three teams fighting relegation.
In this penultimate column, the critical seven-goal slugfest between Frankfurt and Schalke serves as the tactical focus. As always, we cover all the relevant points from the other eight fixtures as well.
In the commentary section, we'll assess some our table predictions from late March.