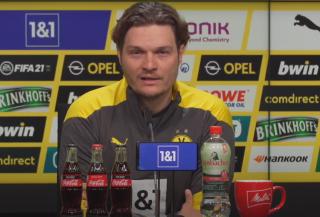 A jam-packed week of German football finally concludes! After rounds 29, 30, and 31 of the 2020/21 German Bundesliga, nothing apart from the matter of Schalke's relegation is official.
A surprise loss for Bayern on Saturday postponed Bayern's title celebrations. Leipzig could have given the German giants an indirect clinch, but RB ensured that the Meisterschale shirts will likely come out May 8th at the Allianz.
With only three rounds left to go, seven teams remain at risk of relegation. Three compete seriously for the Champions League while four more contest the Europa and Conference slots.
As always, we've full coverage of all the big weekend German football news in our comprehensive column